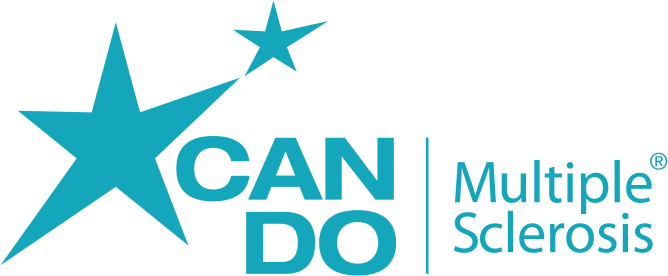 Can Do Multiple Sclerosis
Speakers
Click on a name below to read more about each speaker.
Meghan Beier, MA, PhD
Rehabilitation Neuropsychologist & Assistant Professor of Physical Medicine & Rehabilitation
Johns Hopkins Medicine
Meghan Beier is an assistant professor of physical medicine and rehabilitation at the Johns Hopkins University School of Medicine. As a rehabilitation psychologist, she specializes in cognitive rehabilitation and neuropsychological assessment and intervention. She works with patients with a variety of neurological and psychological conditions, including multiple sclerosis and traumatic brain injury. Dr. Beier is also an active researcher interested in cognitive rehabilitation and healthy aging of individuals with multiple sclerosis.
Anna Berry, PT, DPT
Physical Therapist & MS Program Manager
Shepherd Center MS Institute
Anna Berry is the Program Manager of the MS Institute at the Shepherd Center where she oversees the MS Clinic, the infusion suite, the rehab center and the wellness center. She has an undergraduate degree in psychology from Tulane University and a doctorate in Physical Therapy from Georgia State University. She has been working at the Shepherd Center for 10 years, most of which have been spent treating people who are living with MS. Anna is also a graduate of the National MS Society Leadership Program. She lectures about neurorehabilitation and MS at several local universities and sits on the advisory board of a local nonprofit. She participates in translational research at the Shepherd Center and is passionate about helping families affected by MS improve their quality of life through education, easy access to care and frequent communication with healthcare providers.
Tracy Walker, FNP-C, WOCN
Nurse Practitioner & MS Outcomes Specialist
Shepherd Center MS Institute
Tracy Walker specializes in treating patients with neurological conditions. She is a certified family nurse practitioner, a wound ostomy continence nurse, as well as a Georgia registered nurse. Walker received a bachelor's of science in nursing from the Medical College of Georgia. She also earned a certification in enterostomal therapy nursing at Emory University and a master's of science in nursing at Georgia State University. Walker is actively involved in the MS community and frequently speaks on MS topics.
Christina Forster, MA, CRC
MS Navigator
National MS Society
Christina L. Forster, MA, CRC is an MS Navigator specializing in benefits, employment and health insurance at the National MS Society. Before joining the Society, Christina worked as a rehabilitation counselor for the Virginia Department of Rehabilitative Services, the state vocational rehabilitation agency. Christina also completed an internship at the National Capital Chapter of the National MS Society in Washington, DC. Christina has an MA degree in rehabilitation counseling and is a certified rehabilitation counselor. Christina joined the Society in 2009 and has been a leader in developing and implementing employment and benefits programs and services for individuals affected by MS.
Peggy Crawford, PhD
Health Psychologist
Dr. Crawford has been a clinical health psychologist for more than 25 years working with individuals and families living with the many challenges that come with chronic health conditions but especially MS. She was on the staff at the MS Center at the Cleveland Clinic for many years, faculty at Cincinnati Children's Hospital Medical Center and the Department of Neurology at the University of Cincinnati Medical Center, and has been a member of the Can Do MS family for more than 20 years. She feels privileged to be able to share with individuals and support partners in their MS journey. In addition to serving as a consultant with Can Do, Dr. Crawford is involved in a number of healthcare-related projects as a member of a Patient and Family Advisory Council in Maine where she currently lives.
| Access Date | Quiz Result | Score | Actions |
| --- | --- | --- | --- |